Become a Member
How Do You Sign Up?
Call
563-451-4999
or
e-mail
the DuRide office to get started.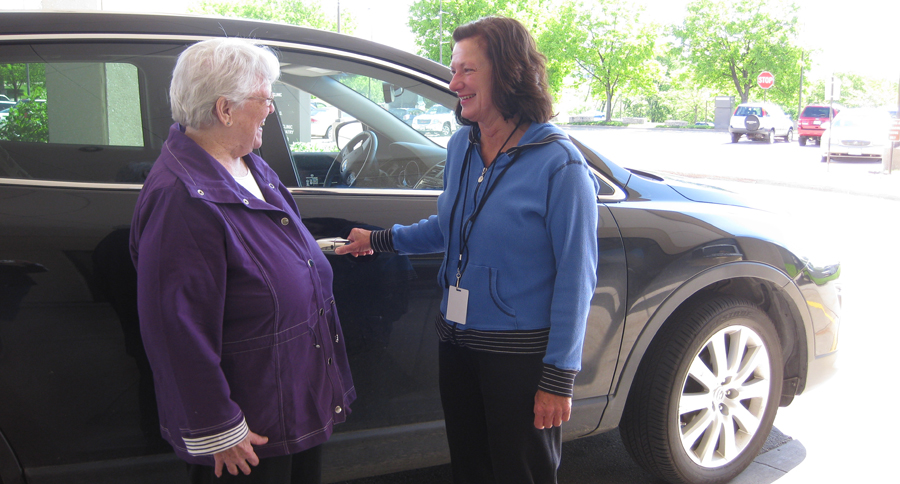 When you sign up, the process is simple and organized:
You will pay an annual fee of $45 when you sign up.
For each ride you take, you will pay a small pick-up fee for that trip. No money will exchange hands. You don't need to tip any driver.
You will have your own Transportation Account, which will keep track your rides. You'll receive a monthly account statement and pay it like any other bill. The statement will show the activity you accumulated for the previous month.
Through grants, donations and local sponsors, approximately half of the total cost will be covered by funds other than yours.This keeps DuRide affordable for Dubuque-area seniors.
Low income residents may qualify for assistance, upon request.
Questions? Call 563-451-4999
You may get a sample of the Membership Application.
Please contact us before returning the completed application.
Trade Your Car for Rides
If a member finds they no longer need their car, DuRide will offer a service to help get it sold for a fair price.
The proceeds from the sale of course belong to the member to use as they see fit. Often, a member will place some or all of the proceeds from the sale in their DuRide account to pay for future rides.